Richardson's Harley Davidson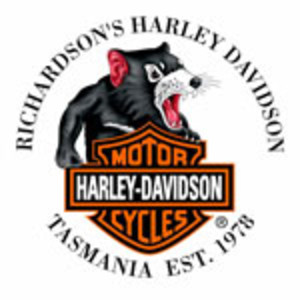 What Richardson's has to offer
Richardson's Harley-Davidson is equally a destination, a retailer and a family. Run by riders, for riders, we're Australia's oldest independently owned Harley-Davidson Dealership with stores in both Hobart and Launceston . Our goal is to spread the benefits of the riding lifestyle to everyone that wants to share it; whether it's wearing the clothes, riding the bikes or being at our many events.
Whether you're just starting out buying your first Harley or even if you've owned them for years, we'll honestly show a level of care for your journey that other businesses won't. We'll use our many years of experience to guide you and our fierce passion for riding to inspire you to get ever more involved in our wider riding family.
Phone: 03 6344 4524
Website: www.richardsonsharleydavidson.com
Address: 468 Westbury Road, Prospect, Tasmania 7250
Related Business:
House Of Motorcycles
House Of Motorcycles stocks everything you need to get on your bike. Wether you ride a dirt bike, a racing bike bike or you have just recieved you Learners License, HOM has got you covered.
Call in and see us today, located just beside Richardson Harley Davidson 468 Westbury Road, Prospect.
Phone: 03 63448680
Open 9am - 5.30pm Monday to Friday and 9am - 3pm on Saturday.
www.tasmotorcyclewarehouse.com.au
Ironhorse Bar and Grill
Whether it's a Birthday party, Bucks night, Hens night Staff party or special occasion Iron Horse has got you covered.
Open Tuesday to Saturday Lunch and Dinner.
Shp a/ 468 Westbury Rd,
Prospect Vale TAS 7250
Phone: 03 6340 1312
www.ironhorsebarandgrill.com.au
Ride
Tasmania
Safely
Riding in Tasmania can be a very rewarding and enjoyable experience but we have very different road conditions.
Read More
Download Brochure
Motorcycle Friendly Businesses
Other
History
Restaurant
Retail
View All